Happy Friday everyone!
We wanted to share with you the top 5 best fitness articles we have found from around the web. We time is important and so we pick the best 5 we think you will get the most out of.
The first article is about a new diet trend that incorporates the old school ways of warriors. Don't worry you don't need a giant sword to try this diet. Check it out and let us know what you think.
Warrior diet is an unconventional diet that appeals to be an integral part of the human instincts and it's characterized with the freedom of eating it has to offer . The warrior diet draws its ideas from the diet of the ancient warriors. The main principle is built around the idea of consuming food once a day – in the evening . There are almost no restrictions on the number of calories , or to the content of carbohydrates and fats.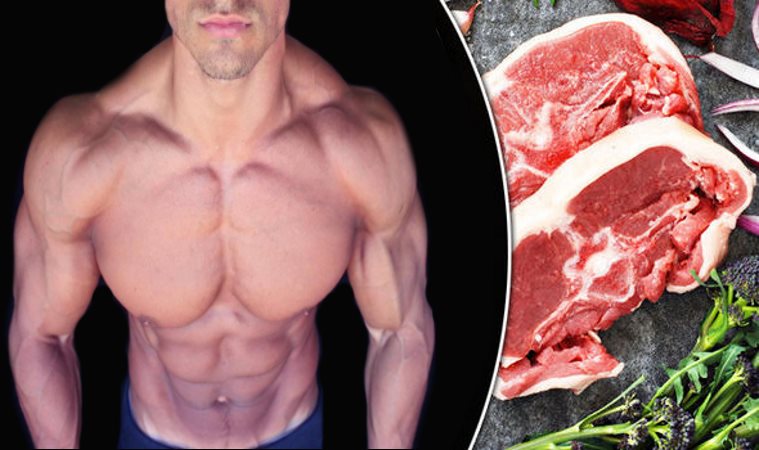 read more at healthyfitnessrecipe.com
The second article is from a legend in the bodybuilding world who actually never lost one single competition he competed in (talk about amazing). With all the modern exercise fads of today we thought this old school workout was pretty darn amazing. We found some great stuff to incorporate into our own routines.
In the modern era of bodybuilding filled with extensive scientific research, state of the art supplementation, all kinds of isolation machines and thousands of fad training routines, it would seem that the pillars of old-school bodybuilding have been totally forgotten. If you were to go back 60-70 years into the past and enter a gym, you would have seen a completely different place than today's modern gyms. You wouldn't find anyone following so-called scientifically proven split routines, no silly amateurs chugging some kind of pre-workout, and then proceeding to do endless repetitions on the leg curl machine, whilst listening to some motivational music mix on their phone and looking the same months or years on end. Instead, people who went there followed some simple and basic principles of their idols from the Golden era. The reason for this is simple – these principles work. In the era before the widespread use of steroids, high-volume training, and the "Weider principles",
The 3rd great article of the week is something a little different and perhaps a bit controversial for some. But hey we believe thinking outside the box is a good thing here. So you have heard of the usual pre-workout routines. Find out the SHOCKING thing one man recommends you should add to your training.
Sometimes dubbed "cannathletes," those who regularly supplement a workout with some form of marijuana laud the benefits of the combination, claiming everything from improved focus and relaxation to help in recovery and pain management.
#4 is a straight to the point muscle building routine that goes in-depth with the pros and cons of each exercise. This stuff is solid and WORKS. You want to get swole, RIGHTl? But serious this is great for women and men.
8 Powerful Muscle Building Gym Training Splits – GymGuider.com
Finally wrapping up this awesome fitness round-up we wanted to include something for the DIYer home fitness person. I mean sometimes you just don't want to go to the gym. WEll guess what! That doesn't have to stop you from getting a nice workout. This fitness routine will show you how to shape up while just sitting in a comfy chair at home.
If you are one of those people who spend most of their day sitting at work, you should definitely try the following chair exercises, as they can help you get in shape while sitting! Reports say that the average American has only four hours of free time daily, and in most cases, this time is …
5 Effective Chair Exercises That Will Reduce Your Belly Fat While You Sit! (VIDEO) – Myeva for Healthcare, Skin care & Beauty
We hope you enjoyed these as much as we did. And please feel free to share some of your fav. fitness sites and articles in the comments below!
Until next time! We hope you have an amazing weekend.